Screening Out Major Health Threats.
This 30 minute screening could save your life
We make appointments to see our doctor for many different reasons. While some of us only go to the doctor when we are experiencing a new problem or have concerns, it's imperative now more than ever to take a proactive role with your health and schedule routine screenings.
In fact, screening tests can catch serious diseases in very early stages, before they do major damage to your health.
One screening that many people delay or fail to schedule is a colonoscopy. This procedure is recommended starting at the age of 50, and maybe sooner if you're at high risk.
Providers: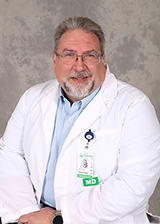 Dr. Tull has nearly 20 years of surgery experience and will be performing a range of services, including appendix, hernia, colon resections, and gall bladder surgeries, among others. Dr. Tull most recently served as chief of surgery at Geisinger Jersey Shore Hospital, Jersey Shore, Pennsylvania.
Dr. Tull earned his medical degree at Eastern Virginia Medical School. He completed his residency at the Christiana Care Health System. Headquartered in Wilmington, Delaware, Christiana Care is a not-for-profit teaching health system with more than 260 residents and fellows. The system is continually ranked by US News & World Report as a Best Hospital. In addition to providing surgical care, he served as a clinical assistant professor of surgery at Geisinger Commonwealth School of Medicine.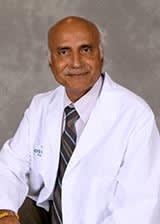 Dr. Ajoy Roy has been practicing gastroenterology care for the more than 30 years in Oswego County. He earned his Medical Degree from Patna Medical Unviersity in India. He completed his fellowship at Yall University Medical School and is Board Certified.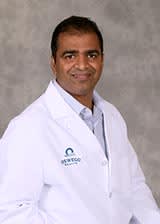 Dr. Vikram Jala has more than 20 years of surgery experience and will be performing a range of gastroenterology services, including upper and lower endoscopy, colon cancer screening and pancreatitis along with liver disease.  Dr. Jala earned his medical degree at Osmania Medical College, located in Hyderabad, India. He completed his residency in internal medicine at the Muglenberg Regional Medical Center in New Jersey. He fellowship trained in gastroenterology at Ottawa General Hospital, Ontario, and at the University of Nebraska Medical Center in Omaha specializing in transplant hepatology and liver disease.
Why is this screening so important?
With colorectal cancer being the third most common cause of cancer-related deaths for both men and women, a colonoscopy is the only screening that can help prevent colon cancer. In fact, early detection and proper removal of colon polyps before they have the chance to turn into cancer leads to a 90% survival rate.
Symptoms of colon cancer:
Symptoms of colon cancer often are not noticed until the disease is significantly advanced. Symptoms may include a change in bowel habits (often constipation), blood in your stool, a feeling that your bowel isn't emptying, and persistent cramps or gas, weight loss, pencil-thin stools, weakness, and/or fatigue.
What to expect?
Once scheduled, there is preparation required the evening before the procedure. The day of the procedure it will take about a half hour to get you prepared, a half hour for the procedure and a half hour to an hour for recovery. When you go home following the colonoscopy you should plan to rest but should be back to normal activities the very next day.
Next steps:
Talk to your primary care provider about scheduling a screening appointment.
Local screening, right in your community:
Oswego Health's highly trained and knowledgeable team is committed to providing the highest-quality of care to patients.