We now have 2 locations in Fulton accepting new patients!
Oswego Health conveniently provides primary care services in locations throughout Oswego County.
Our primary care providers, which include board-certified physicians and advanced care providers, offer care in Oswego and Fulton.
Primary care includes health promotion, disease prevention, health maintenance, counseling, patient education, and diagnosis and treatment of acute and chronic illnesses.
By regularly seeing a primary care practitioner, you can identify and control health risk factors before they become problems. Your primary care practitioner encourages you to take charge of your health and is a trusted partner for that care.
Oswego Health oversees two PrimeCare locations as well as the Oswego Family Physicians practice.

Areas of Specialty
Chronic disease management
Adult medicine
Well-child visits
To visit the Patient Portal, click here.
PrimeCare Fulton
Oswego Family Physicians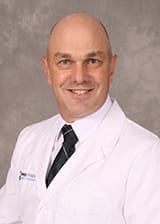 Douglas Guenter, MD, earned his bachelor's degree from Bethel College in St. Paul, MN, and his medical degree from the Medical College of Wisconsin. Dr. Guenter served seven years in the U.S. Air Force and obtained the rank of major.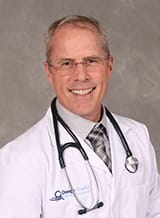 Mark Humphrey, DO, earned his medical degree from the New York College of Osteopathic Medicine and completed his family practice residency at Wilson Memorial Regional Medical Center, located in Johnson City.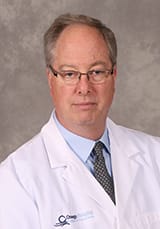 Robert Morgan, MD, FAAFP, earned his medical degree from Upstate Medical University and completed his family practice residency at St. Joseph's Hospital. He is a board-certified family physician.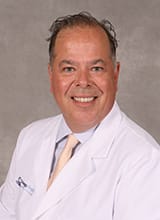 Micheal Stephens, MD, attended medical school at the University of Western Ontario, Canada. His residency was completed at the University of British Columbia.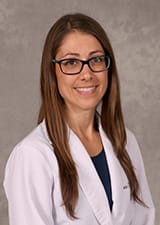 Jessica Digby, PA, earned her Bachelor of Science in Health Science and her Master of Science in Physician Assistant Studies.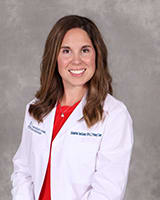 Bobbie Rae Vangorder, PA brings over ten years of experience providing high-quality care in both family practice and internal medicine settings. Fully licensed and certified by NCCPA, Vangorder earned her Master of Science in Physician Assistant Studies at Marywood University in Scranton, PA, and her Bachelor of Science in Biology as well as a Bachelor of Science in Government from Saint Lawrence University in Canton, NY. Vangorder also is certified in CPR/BLS/AED.
Click here to visit Oswego Family Physicians webpage.
Please be informed that if you are seen for your annual wellness physical and other issues are discussed; you may be charged additional fees that may require a copayment. Such conditions may include a new condition or worsening of a previously discussed chronic condition; such as a cough, sinus pressure, joint pain, increased BP etc.
How Primary Care Physicians Support Patients Beyond the Exam Room
Staying healthy requires much more than just a quick fix. Even after diagnosis and treatment for an illness, follow-up care is important, too. The goal is to stay healthy and happy on a long-term basis. To do that, you need a primary care physician. In addition to detection and prevention, health maintenance is one of the main roles that primary care physicians have in a patient's life. No matter what kind of health support you may need through the years, you can always turn to your primary care doctor at Oswego Health for help. Read more.
Top 4 Ways Primary Care Physicians Make Healthcare Easy
Receiving quality healthcare is hard sometimes – but it doesn't have to be. You just need a primary care physician (PCP) you can count on. Primary care physicians can treat everyday illnesses, manage chronic diseases, prevent future problems, and much, much more. They're like pediatricians, but for adults. The best part is that they make healthcare easy, and Oswego Health is here to give you a few reasons why. Read more.
Staying Healthy vs. Getting Well: The Role of Preventative Care
No one likes getting sick – which is exactly why preventative care is so important for people of all ages. While you can't prevent every illness, disease, or condition, oftentimes there are many that you can prevent. You just need a primary care physician by your side to help keep your health on the right track. At Oswego Health, we have a team of primary care physicians who make preventative care a priority to help patients enjoy better overall health. Here's a look at some examples of preventative care in action. Read more.
To visit the Patient Portal, click here.