Oswego Health Orthopedics team provides exceptional and comprehensive orthopedic services conveniently right in your community. The Center for Orthopedic Care is the most advanced orthopedic office suite in CNY at the Fulton Medical Center, where three experienced and talented orthopedic surgeons are delivering personalized care. The suite features the latest digital technology and a comfortable and attractive environment in which to receive the best orthopedic care.
We pride ourselves on not only investing to make sure we have the best surgeons in the area, but that they are equipped with state-of-the-art technology to ensure quality patient care. In fact, Oswego Health is the only provider in the county to offer new ligament sparing total knee implant with CT-free, hand held, robotic assisted surgery. To learn more about the NAVIO Surgical System, visit the NAVIO Surgical System page.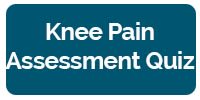 Call 315-349-5873 for appointment.
We provide:
• The expertise of knowledgeable and compassionate orthopedic surgeons
• A state-of-the-art surgery center, featuring advanced technology
• A compassionate nursing staff that will care for you while you recover in Oswego Hospital
• Coverage in the Oswego Hospital Emergency Dept., 24/7. Offering advanced fracture care.
• A complete rehabilitation department available to meet your physical, occupational and speech therapy needs.
These services can be provided on an outpatient basis, in your home or as a rehabilitation patient at the Manor at Seneca Hill. Our team of healthcare providers work together to get you back to your life quickly.
Services Include:
• Total Knee, Hip & Shoulder Joint Replacement
• Sports Medicine
• Fracture Trauma Care
• Hand & Wrist
• Elbow & Shoulder
Treatments:
• Splinting, bracing and casting
• Non-steroidal anti-inflammatory drugs or cortisone injections
• Foot taping or padding
Physical Therapy:
Complementing your orthopedic care is Oswego Health's excellent rehabilitation team.
Our highly skilled therapists use a patient centered approach to ensure your best outcome.
• Orthopedic Surgery
• Sports Injury Rehabilitation/Return to Play
• Back and Neck Care
• Gait and Balance Testing and Treatment
• Pain Control
• Splinting/Hand Therapy
• Neurological/Stroke Recovery
• Lymphedema
• Speech and Voice Therapy
• Swallowing Testing and Therapy
• Cognitive Therapy/Concusion Management
We offer early morning and evening appointments at six convenient locations. Oswego Hospital, Oswego East, Parish and Phoenix Health Center, Central Square and Fulton Medical Centers. Call 315-349-5558 for appointment.
Providers
Patient Journey To Joint Replacement
You've lived with pain long enough and you're ready to find a solution. What are your next steps? Who do you see? Learn more in this patient journey video.
For complete guide on how to prepare for your surgery at Oswego Health, you can download our Surgery Center Guide here.