Whilst mental illnesses are recognized as an urgent health challenge, they are often severely neglected, and the people affected are hidden. Funding and resources allocated to mental health are almost non-existent in many health systems around the world; fewer than 1 in 5 get any treatment. When mental health services do exist, they are often not adequate or appropriate. They are rarely integrated well with other health services, and the stigma attached to mental health issues prevents many people from seeking and accessing services. It is a silent epidemic, and those suffering are often not able to demand action.
Oswego Health is committed to improving the mental health for CNY residents and in 2021, thanks to a transformational grant from the NYSDOH and support from community members and local organizations, the Lakeview Center for Mental Health and Wellness opened, transforming mental healthcare locally.
As the only behavioral health services inpatient and outpatient provider in Oswego County, Oswego Health has constructed a facility specifically built to provide this specialized care. The health system has renovated 42,000 square feet of a former grocery store, to feature 32 inpatient beds. Patients will find the new location offers a welcoming, soothing, and healing environment that includes secure outdoor spaces, comfortable interior areas, and a kitchen area. In addition, to assist those that utilize these services become healthier overall, primary care services will be available onsite.
This new Center is located near beautiful Lake Ontario and truly will provide an environment of healing and is like no other behavioral health facility in the area.
OUR SERVICES
Oswego Health Behavioral Health Services provides a wide array of psychiatric services to Oswego County residents of all ages. With more than 70 highly trained, professional staff members, the facility is certified by the New York State Office of Mental Health and accredited by the Joint Commission on Accreditation of Healthcare Organizations to provide inpatient, outpatient, and children/youth psychiatric services. Treatment is covered by Medicaid, Medicare, and most health insurance plans. Whether it be a board-certified psychiatrist or one of the certified counselors on staff, each Behavioral Services team member has undergone extensive training to help and support clients in working toward their goals quickly, professionally, and confidentially.
Adult Out-patient Services
The out-treatment clinic provides a full range of assessment and treatment services including medication management, individual and group therapy, co-occurring disorders, psychological testing, walk-in services, care management, and family education/support. Located in Oswego and Fulton, our adult clinics include psychiatrists, psychiatric nurse practitioners, licensed mental health counselors, and nurses. We focus on best practice, patient-centered care to adults ages 18 and older.
For appointments, please call 315.326.4100.
Lakeview Primary Care
Having a doctor matters so to assist those that utilize our mental health services to become healthier overall, we offer primary care services onsite at the Center.
Primary care includes health promotion, disease prevention, health maintenance, counseling, patient education, and diagnosis and treatment of acute and chronic illnesses.
By regularly seeing a primary care practitioner, you can identify and control health risk factors before they become problems. Your primary care practitioner encourages you to take charge of your health and is a trusted partner for that care.
For appointments, please call 315.326.3536.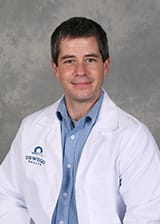 Licensed in 2010 as a Registered Nurse, Nathaniel Farden, NP earned his BSN in 2012 from Western University. Farden joined Oswego Health as an RN in the Emergency Department in 2015, then later transitioned as a Utilization RN in Case Management in 2016 while continuing his schooling. In 2019, Farden received licensure as a Family Nurse Practitioner and has been working per diem with the Oswego Health Hospitalist team as an NP. Beginning in 2021, Farden will be the provider on site for Lakeview Primary Care.
ACT Team Oswego
The Assertive Community Treatment, or ACT Team is a mobile, multi-disciplinary, mental health team, which brings support services and delivers comprehensive, person-centered treatment and rehabilitation to individuals over the age of 18 with severe mental illness.
ACT Team services include help and support 24-hours a day, 7 days a week.
The ACT Team also:
Has primary responsibility for all services, as a multidisciplinary team, rather than refer individuals to other programs and services, the team provides the treatment and services needed.
Works with individuals in their homes, neighborhoods, workplaces, and other places where problems arise.
Works closely with each client to develop an individualized plan that is reviewed daily by all involved staff members.
For more information, please call 315.326.4228.
Admission/Referral Process
We welcome inquiries and referrals from professionals and family members.
Call us at 315.326.4139.
Treatment is covered by Medicaid, Medicare, and most health insurance plans. Oswego Hospital Behavioral Services works closely with managed care companies and governmental agencies to communicate patient progress and facilitate appropriate discharge planning.
What are the offered Child and Family Services?
Our Child and Family Services department includes child/ adolescent psychiatrists, psychologists, social workers, and nurses that work closely with families, empowering them to successfully support their children, both during and after treatment.
The department provides a wide range of outpatient services to children aged five to 18, including medication management, therapy, and intensive case management. We also operate school-based therapy clinics in several area school districts, including Hannibal, Fulton, and Oswego, with plans to expand to other local schools.
Among the Services Offered Are:
Psychiatric Assessments
Individual Therapy
Group Therapy
Family Therapy
Family Education
Medication Management
Developmental Testing
Psychological Testing
Health Monitoring
Advanced Medical Services Building
98 N. Second St.
Suite 100
Fulton, NY
315.326.3555
(Right next to Kinney Drugs)
Community-Based Services
Oswego Health also provides mental health services throughout Oswego County including:
School-Based Mental Health Services
Other Community Resources:
Suicide Prevention Coalition - Oswego Health recognizes the importance of suicide prevention and has partnered with many agencies from throughout Oswego County to form the Oswego County Suicide Prevention Coalition.
Suicide Crisis # 1.800.273.8255.
Lifeline Crisis Chat - Lifeline Crisis Chat (crisischat.org) is an online instant messaging service for people to talk about problems and stress that may be difficult to talk about anywhere else. It's a place to find nonjudgmental support and help through a difficult time or get information on mental health problems and services. It's confidential, secure, and anonymous help when you don't know where else to turn.
How can we serve our patients?
We provide diagnostic evaluations and assessments and offer various treatment options to children and their families.
We will also make referrals to other providers and/or agencies, if necessary. We maintain a consistent coordination of care with the involved primary care physicians, schools, and/or community agencies to help ensure the goals set for the child are achieved.
Upon completion of the initial evaluations and assessments, our team of professionals will develop and implement a treatment plan specifically designed for each child and their family.