The Oswego Health medical imaging department features the most advanced technology and provides a range of services, from general x-rays to computed tomography (CT) and magnetic resonance imaging (MRI).
We have 6 convenient imaging locations throughout Oswego County, so residents can receive these services close to where they live and work.
Our services include:
Diagnostic radiology (x-rays)
Bone densitometry
Computerized tomography (CT)
Diagnostic ultrasound
Vascular ultrasound
Fluoroscopy
MRI
Breast MRI
Digital mammography both 2D and 3D
Nuclear medicine
Echocardiography (ECG)
Stress echocardiography
Trans esophageal echocardiography
Holter monitoring
Interventional radiology
Oswego Health has partnered with CRA Medical Imaging, whose physician radiologists represent a wide range of subspecialists trained in neuroradiology, breast imaging and musculoskeletal imaging, as well as interventional radiology and nuclear medicine. These radiologists have immediate access to their subspecialty-trained colleagues for consultation on complex cases.
Our highly trained radiologists and technologists perform more than 83,000 radiological services each year using the latest equipment. Services offered are accredited by the prestigious American College of Radiology. In addition, the mammography services are accredited by the Mammogram Quality Safety Act (MQSA).
Enhanced CT Scanners
As part of its continuing goal to provide the safest and best patient experience, Oswego Health is installing the latest, low dose computed tomography (CT) scanners at three convenient locations throughout Oswego County, including Oswego Hospital, the Fulton Medical Center and the Central Square Medical Center.
The new Siemens CTs offer high-quality images for our physician radiologists to read with a significant reduction in radiation dose. Siemens is a leader in the production of medical imaging equipment that consistently provides healthcare facilities with leading-edge medical technology. The Siemen CTs assist physicians in making an accurate diagnosis more efficiently.
CT scans are used to diagnoses a wide range of illnesses and injuries, so our patients are benefiting from this improved technology that offers a significant reduction in radiation dose, while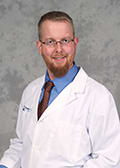 producing high quality images.
Matthew Westpfal, MD
Oswego Health Medical Imaging Chief

A CT scan is one of the fastest and most accurate tools for examining the chest, abdomen and pelvis because it provides detailed, cross-sectional views of all types of tissue. It is also used to examine patients with injuries from trauma such as a motor vehicle accident and on patients with acute symptoms such as chest or abdominal pain or difficulty breathing.
It is also often the best method for detecting many different cancers, such as lymphoma and cancers of the lung, liver, kidney, ovary and pancreas, since the image allows a physician to confirm the presence of a tumor, measure its size, identify its precise location and determine the extent of its involvement with other nearby tissue. In addition, physicians use a CT scan to aid in the treatment of strokes.
For children, a CT scan is most often used to evaluate lymphoma, neuroblastoma, kidney tumors, congenital malformations of the heart, kidneys and blood vessels, cystic fibrosis, complications of acute appendicitis and of pneumonia, bowel disease and severe injuries.
Radiation Safety
At all Oswego Health locations, our radiologists and radiology technologists operate using the ALARA (as-low-as-reasonably-achievable) principle, using the lowest dose of radiation possible without compromising the diagnostic quality of the image.
To ensure patient safety, Oswego Health participates in two national radiation dose reduction initiatives, which include Imagine Gently for children and Image Wisely for adults. the new CT scanners in conjunction with dose monitoring software will report the dose of each exam anonymously to the ACR Dose Registry. The intent is to gather enough data to develop clinically significant thresholds.
To monitor and reduce radiation doses for our patients, Oswego Health uses the latest in technology. Sinogram Affirmed Iterative Reconstruction (SAFIRE) brings the full dose-saving potential to clinical practice. SAFIRE can reduce radiation dose significant, while providing high quality images for our physician radiologist to read.
Mammography
Oswego Health offers digital mammography—with same-day results upon request. Through a partnership with the Oswego County Health Department, Oswego Health can provide low-cost or free mammography to those who are uninsured or underinsured. To inquire if you qualify for this program, please call the Oswego County Health Department at 315.349.8316.
Cutting-Edge Magnetic Resonance Imaging (MRI)
MRI services are provided at the Oswego Hospital and at the Fulton Medical Center. To schedule an appointment, please contact our Medical Imaging Department at 315.349.5540.
In keeping with its commitment to provide residents with the best technology, a new (MRI) has been installed inside the medical imaging department at Oswego Hospital.
This new equipment is cutting-edge when it comes to depicting and clarifying diseases of the brain, spine, liver, pancreas, kidney, uterus and other soft-tissue organs. It is also often invaluable for many orthopedic diagnoses, such as knee meniscal tear or shoulder rotator cuff injury.
As part of its equipment purchase, Oswego Hospital has installed the most advanced breast MRI coil.This technology is able to create consistently high-quality, high-resolution images—often revealing lesions that could go unnoticed with mammography and ultrasound. Breast MRI is especially useful in earlier detection of cancers in patients at high risk for developing breast cancer, such as women with a positive family history of breast cancer, positive genetic testing for breast cancer genes, and/or dense breasts.
Oswego Health works with physicists who routinely monitor our equipment and mammography units throughout the year to ensure safe, proper functioning. Whenever we install new imaging equipment, they perform acceptance testing after the equipment is set up—before routine patient use.
Locations and Services
Choose a location below for a list of services and contact information.
110 W. 6th St.,
Oswego, NY 13126
315.349.5540
Weekdays 8am to 5pm for routine exams
Services at this location:
X-rays
64-slice CT scans
Interventional Radiology
Ultrasound
Fluoroscopy Ultrasound
Vascular Ultrasound
MRI
Nuclear medicine
Echocardiography
(adjacent to Oswego Hospital)
140 W. 6th St.
Oswego, NY 13126
315.349.5589
Weekdays 7am to 5pm
Services at this location:
X-rays
Fluoroscopy Ultrasound
Digital Mammography
Bone Densitometry
Holter Monitoring (Rm LL30)
ECG ( Rm LL30)
3045 East Ave. (Route 49)
Central Square, NY 13036
315.668.5212
Monday, Tuesday, Wednesday 7am to 8:30pm
Thursday, Friday 8am to 8:30pm
Saturday, Sunday, Holidays 8am to 8:30pm
Services at this location:
X-rays
Bone densitometry
CT
Diagnostic ultrasound
Digital mammography
Electrocardiogram (ECG)
510 S. 4th St.
Fulton, NY 13069
315.592.3555
Weekdays 6:30am to 8:30pm
Saturday, Sunday and holidays 9am to 8:30pm
Services offered at this location:
Bone densitometry
CT
Fluoroscopy
X-rays
Digital mammography
Ultrasound
MRI
61 Delano St.
Pulaski, NY 13142
315.298.8160
Weekdays 8am to 4:30pm
Services offered at this location:
Bone densitometry
X-rays
Digital mammography