Oswego Health and Ajoy Roy, MD have partnered to provide highly skilled gastroenterology care in Oswego County. Our specialists offer the highest quality of care for a wide spectrum of diseases and disorders affecting the gastrointestinal (GI) tract which includes the esophagus, stomach, liver, gallbladder, bile ducts, pancreas, intestines, colon and rectum.
Common Conditions Treated:
Cancers of the digestive system
Gastroesophageal reflux disease (GERD) (Barrett's esophagus)
Swallowing and esophageal disorders (achalasia)
Abdominal pain
Gallstones
Bilary stones, stricture and leaks
Pancreatitis
Peptic ulcer disease
Inflammatory bowel disease (IBD) (Crohn's disease, ulcerative colitis)
Diverticular disease
Tumors and growths of the digestive system (complex polyps, submucosal lesions)
Intestinal obstruction
Cirrhosis of the liver
Hepatitis (A,B,C,D, and E)
Screening for colon cancer
Anorectal disease (hemorrhoids, anal fissure, anorectal abscess, and fistula)
NASH - Nonalcoholic Steatohepatitis
Upper endoscopy
For complete guide on how to prepare for your surgery at Oswego Health, you can download our Surgery Center Guide here.
Providers: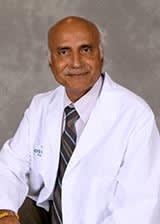 Dr. Ajoy Roy has been practicing gastroenterology care for the more than 30 years in Oswego County. He earned his Medical Degree from Patna Medical Unviersity in India. He completed his fellowship at Yall University Medical School and is Board Certified.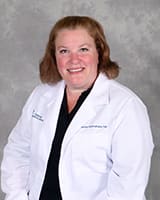 Deanna Grimshaw recently joined Dr. Ajoy Roy and Dr. Vikram Jala with the Center for Gastroenterology & Metabolic Diseases.
Additional Resources: