Oswego Health Foundation Announces New Board Members
Wednesday, December 30, 2020
The Oswego Health Foundation, the philanthropic arm of the health system, has announced four new board members.
Tara FitzGibbons, Craig Fitzpatrick, John F. Sharkey IV, and Heather Sunser will serve for a three-year term concluding on 6/30/23.
"The Oswego Health Foundation Board is comprised of a dedicated team of community leaders committed to improving the health of our residents. All four of our newest Board members embody the spirit of community and bring talent, expertise and energy to the table. We are pleased to welcome these individuals to our Foundation Board," said Ed Alberts, Foundation Board Chair. "They are an excellent addition to our Board and will assist us in ensuring that Oswego Health continues to provide the best in healthcare to our community."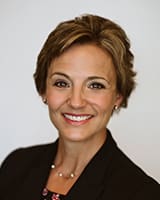 Tara FitzGibbons is the Business Manager and Group Health Administrator at FitzGibbons Agency, LLC, a local and independent full-service insurance agency. FitzGibbons attended SUNY Oswego and earned her Bachelor of Arts degree in 1994, then continued her education earning a Master of Arts in Organizational Communication from SUNY Albany in 1996.
FitzGibbons served as a Board Member/Treasurer of the Friends of Oswego County Hospice Board and served as an Oswego Hospital Board Member from 2009-2011. She is a 2004 graduate of Leadership Oswego County and a 2004-2005 Oswego County Forty Under Forty Honoree.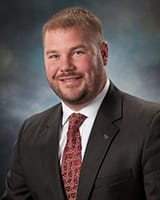 Craig Fitzpatrick is a Financial Advisor at Pathfinder Bank, who enjoys helping clients of all ages prepare for financial success. Fitzpatrick attended St. John Fisher College and earned his Bachelor of Science degree in 2006. He is very active in the community and serves on the Board of Directors of the Child Advocacy Center of Oswego County, Fulton Kiwanis Club, and has served on the Oswego Health Golf Tournament Committee for the past five years.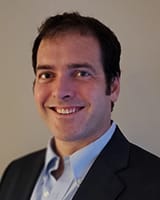 John Sharkey IV is the president of Universal Metal Works, a leading metal fabrication facility in Fulton, NY. Sharkey attended St. Lawrence University where he majored in both Math & Economics and graduated Magna Cum Laude in 2005. He then continued his education earning an MBA in Finance and Entrepreneurship from Rochester Institute of Technology in 2007.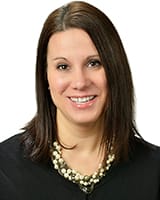 Heather Sunser is a Financial Services Practice Group Leader at Barclay Damon, LLP. She primarily concentrates her practice on real estate law, institutional lending, land use, and municipal compliance. Sunser attended SUNY University at Albany and earned her Bachelor of Arts in 1996, then continued her education earning a Master of Arts from SUNY Oswego then later her Juris Doctorate from Syracuse University College of Law where she graduated Magna Cum Laude in 2001.
Sunser volunteers at Vera House Legal Clinic, Habitat for Humanity, Volunteer Lawyer Project of Onondaga County, and serves on the board of trustees for Onondaga County Bar Foundation.
Oswego Health Foundation Board has been fortunate to have diverse representation from the community as board members throughout the years, including those in the financial sector, healthcare, higher education, economic development as well as business owners. The 2020-21 Oswego Health Foundation Board of Directors consists of: Ed Alberts, Chair; Peter Cullinan, Vice Chair; Mark Slayton, Treasurer; Katie Toomey, Secretary; Julia Burns; Rachael A. Dator; Mary Ann Drumm; Michael Harlovic, President & CEO Oswego Health.
To learn more about the Foundation, please visit www.oswegohealth.org/foundation