With a gift to the Oswego Health Foundation Inc. you will touch lives today while creating a legacy to support healthcare in the community for the future. Your gift may provide you and your family valuable tax benefits while at the same time impacting healthcare for generations to come.
Please contact us if you have any questions about how to make a bequest to the Oswego Health Foundation Inc. or to request any additional information that might be helpful to you and your attorney as you consider making a bequest to us.
Many people may not realize this but most US hospitals are nonprofits. They struggle to receive sufficient insurance reimbursement to cover operating expenses, therefore fundraising is critical to help maintain financial status. I give to Oswego Health, not only because I saw firsthand the level of care they provide as the former CEO at Oswego Health, but more importantly because of the critical work they do for our community.
Corte Spencer
Lifetime Donor Recognition
1881 Legacy Society
The 1881 Legacy Society will be reserved for those individuals who have notified us that they have included Oswego Health as a beneficiary in their estate planning; who, during their lifetime executed a planned gift for Oswego Health; or who in passing leave a gift to Oswego Health not previously identified. All current members of the Fred Barnes Society and any other legacy donors will be immediately recognized as part of the new 1881 Legacy Society and all benefits accruing to Society members will apply.
Recognition and Benefits:
Upon notification donors will receive an 1881 Legacy Society lapel pin identifying them a member of the Legacy Society; gifts or notifications received after passing will not receive a pin.
The donors name will be placed on the 1881 Legacy Society donor recognition wall.
Invitation to Annual Donor Reception if gift made prior to passing
Gifts valued at $25,000 and above made prior to passing may have a naming opportunity to be discussed individually.
If you have included a bequest for the Oswego Health Foundation Inc. in your estate plan, please contact us to let us know. We would like to thank you and recognize you for your gift as a member of the 1881 Legacy Society.
Leave a Legacy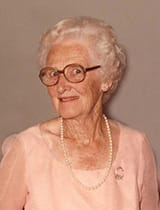 Lemonade Sale Turns into Legacy Gift
-Gift of $1.98 Still Supports Maternity Care
Read story
There are many types of planned gifts you can make to support Oswego Health—wills and bequests, charitable trusts, life insurance, and more. Please call the Oswego Health Foundation at 315.326.3519 for more information, or see your legal and financial advisers for guidance.