Top 5% in the Nation for Patient Safety
Why travel for your medical needs, when the safest care is right at home!
At Oswego Health, safety is our priority, and we recognize and can appreciate everyone's concerns today when it comes to healthcare. We pride ourselves on the standards and expectations that define Oswego Health, and we are in fact, the safest in the region…and nation!
And, we know that because for the second year in a row, we have been named one of the top 5% in the country for patient safety by Healthgrades!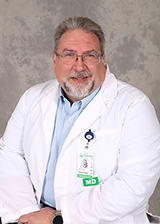 "The mission of Oswego Health is to provide accessible, quality care and improve the health of residents in our community. Our priority has always been patient safety and quality of care, even throughout this pandemic. To receive these accolades during these unprecedented times is truly a proud moment for our staff and their hard work. This truly proves that our community hospital is one of the safest places to seek medical care in our region."

Duane Tull, MD
Chief Medical Officer
We strive to provide the best and safest care for our community each and every day.