Vice President of Practice Operations
Executive Director for Physician Care, PC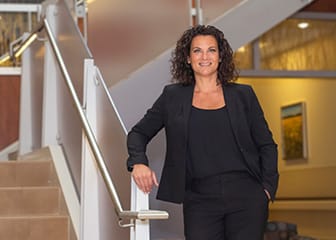 With over twenty years of healthcare administration and management experience, Kim Dec, MPH, joined Oswego Health in 2020 as the Executive Director of Physician Care, P.C. before being elevated to the role of Vice President of Practice Operations.
In just two years under her leadership, despite the pandemic, there has been significant growth in five primary care practices and seven specialty services.
Kim supports the development of strong physician partnerships that lead to positive organizational culture and continuous clinical improvements. This includes direct oversight and leadership of primary care and specialty practice operations as well as playing an integral role in the recruitment and retention of all providers and staff.
She earned her Bachelor of Arts in Sociology with a Minor in Business Administration from the State University of New York at Albany and her Master of Public Health degree from the University of Rochester, School of Medicine and Dentistry.
Along with her work responsibilities, Kim is involved with the American College of Healthcare Executives and the Medical Group Management Association.