Vice President of Public Affairs & System Development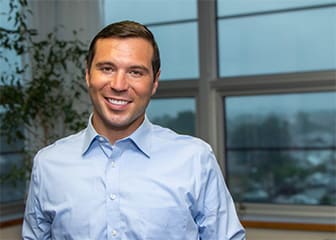 Born and raised in Oswego, "Barlow" is a household name as he first became involved in government at the age of 22, running for a seat on the city council. At the age of 24, Billy announced his candidacy for Mayor of Oswego and took office in January of 2016 as the youngest sitting Mayor in the State of New York and the youngest Mayor in the history of Oswego. In 2019, he was re-elected as Mayor and sworn into his second term in January 2020.
As Mayor, Billy has worked with key partners at the local and state level to transform the Oswego community by revitalizing downtown, developing the waterfront, restoring historic neighborhoods through strong code enforcement efforts, and much more, while overhauling city government and lowering property taxes and fees for city residents.
Throughout the pandemic, his leadership was never stronger at the local level as he was instrumental in partnering with Oswego Health on information dissemination, including virtual town halls, community COVID-19 testing, and the securement of additional emergency management resources.
Billy understands the importance of a strong, local, healthcare system, and he's been an advocate for the industry and organization as he not only assisted with the development and sourcing of funds for the 42,000 sq. ft. Lakeview Center for Mental Health and Wellness, but he implemented several unique programs including the Oswego Health Ride-Sharing Program, which provides free transportation to eligible Oswego Health employees to and from work through the City of Oswego LIFT Anti-Poverty Grant Program.
Though Billy's term as Mayor will conclude in December of 2023, a position he holds part-time, the experience he brings in public service to the position of Vice President of Public Affairs & System Development is advantageous from a legislative advocacy standpoint for the nonprofit healthcare system.
Billy plays a vital role in progressing the organization and provides oversight with strategic planning, as well as construction and facilities management, renovations, and expansion of opportunities and services regionally.
In his spare time, Billy co-owns and operates Barlow's Concessions, a family-run, food-concession business open at fairs, festivals, and sporting events throughout New York and Arizona. Billy graduated from Oswego High School in 2008 and attended college at Arizona State University where he received a Bachelor of Science Degree in Environmental Technology Management in 2012.