Senior Director of Communications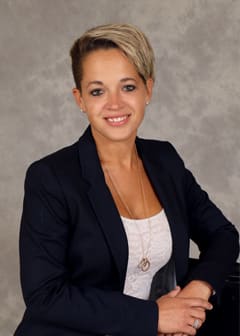 Jamie Leszczynski, who has over 15 years of experience leading marketing and communication strategies for organizations across New York State, joined Oswego Health in 2019 as Senior Director of Communications. In this role she is responsible for working alongside senior leadership to develop, implement and evaluate the integrated strategic communication plan to advance the organization's identity and broaden awareness of its programs, priorities and accomplishments. In addition, Leszczynski serves as the public information officer and manages all public relations activities for the entire health system.
Leszczynski is well rooted in the community and for almost a decade has chaired the SAVE Central NY Charter (Suicide Awareness Voices of Education) to raise awareness surrounding mental health.
Leszczynski graduated from Oswego State University with a Bachelor of Science degree in Marketing in 2004. At the age of 25 she received Leadership Oswego County's 40 Under 40 award and then was recognized again at the age of 32 by BizEventz for their 40 Under 40 in Onondaga County. Leszczynski is also a graduate of Leadership Greater Syracuse, Class of 2014.