Board of Directors
2020-2021
Ed Alberts
Vice Chair

Atom Avery
Chair

Timothy R. Barnhart

Sarah Berry, PhD

William Clark

Peter Cullinan

Dan E. Dorsey, Jr.

Lynne Eggert

Victoria Furlong
Secretary

Adam Gagas

Michael Harlovic
CEO/President

Ellen Holst
Past Chair

Raj Mahajan, MD
Medical Staff President

Mark Slayton
Treasurer

Katie Toomey

Ron Tascarella

Duane F. Tull, MD, FACS

Scott Van Gorder, DO
Senior Leadership Team
Michael Harlovic
President & CEO for Oswego Health

Serving as Oswego Health's President and CEO is Michael A. Harlovic, who joined the health system in July 2017.
In this leadership role, he oversees the strategic, executive and operational guidance for the Oswego Health System, which includes Oswego Hospital, The Manor at Seneca Hill, Springside at Seneca Hill, Oswego Health Home Care, and Physician Care, P.C. The healthcare leader has services and programs conveniently located throughout Oswego County, providing care to more than 120,000 residents.
Harlovic has over thirty years of healthcare experience. He began his healthcare career as a registered nurse and steadily advanced through the years to the position of President and CEO of Allegheny General Hospital, located in Pittsburgh. The hospital is one of eight hospitals located in western Pennsylvania and New York that are a part of the Highmark Health, a vertical integrated diverse health services company, offering insurance and other health-related services to individuals in 50 states.
He spent much of his career, 21 years, at Allegheny Valley Hospital, a 200-bed facility, where he was recognized for his patient experience initiatives, financial oversight and the development of innovative programs that recruited and retained physicians and staff. His time at Allegheny Valley benefits Oswego Health, as the two organizations are somewhat similar in terms of service area size, the number of employees, outpatient services and the distance to a larger city.
Harlovic earned both his Bachelor of Science and Masters in Nursing from the University of Pittsburgh. He holds a professional certificate in executive leadership from The Wharton School, located in Philadelphia.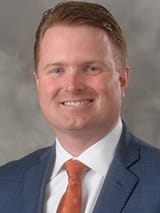 Michael Backus
Executive Vice President & Chief Operating Officer

Michael Backus joined Oswego Health in September 2020 as Oswego Health's Chief Operating Officer and Executive Vice President.
No stranger to the organization and healthcare, Backus has served on the Oswego Health Board of Directors since 2016 and is currently the Chairman of the Board of Directors of ConnextCare. In addition, Backus serves on the credentials and legislative committees for the National Association of Community Health Centers.
In his leadership role at Oswego Health, Backus manages the organization's growth and connectivity to the community as a health system. He heads the strategic planning and development of the overall organization on a day-to-day basis, along with promoting Oswego Health as a premier regional healthcare provider. Additionally, Backus is responsible for business development including overseeing physician recruitment, community relations, and capital project planning.
Backus holds a master's degree in public administration, along with a Bachelor of Arts degree from Le Moyne College, where he is also a member of the Board of Regents.
Leadership Greater Syracuse recognized Backus in 2012 as a Certified Community Leader, He also has been recognized by several regional and statewide publications as 40-Under-40 "Rising Star" including by the Central New York Business Journal and the Albany-based City and State magazine. In 2018, Backus was awarded the inaugural "Friend of the First" award by The Palladium-Times.
Professionally before joining Oswego Health, Backus served in elected office as Clerk of Oswego County where he led the legislative committee for the New York State Association of County Clerks. He also has served on the legislative staff of state and federal officials, including former US Representative John McHugh.
Michael C. Backus is a lifelong resident of Oswego County and resides in Mexico with his wife and two children.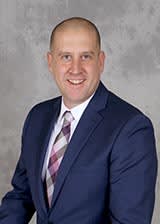 Marquand Brown
Vice President of Human Resources
Marquand 'Marq' Brown is Oswego Health's Vice President of Human Resources. Brown has 20 years of experience in all areas of human resources, including staff development, attaining organizational-wide engagement opportunities, and building strong human resource partnerships among the many departments within an organization.
He previously worked as Director of Human Resources at New Penn Financial, a national mortgage lender and servicing organization, licensed to lend in 49 states with more than 130 offices across the country. Much of his human resource career was spent at StoneMor, and at the time of his departure from the organization, was the second largest network of cemeteries and funeral homes in the United States, where he helped build the human resource department from three to 23 staff members. Both companies are based in neighboring Pennsylvania.
Since coming to Oswego in late 2018, Brown has joined the Workforce Development Board for Oswego County where he serves on the Business Development Committee to help align talent, education, and employers across Oswego County.
Brown graduated from Mansfield University of Pennsylvania. He has earned the rigorous certification as a Senior Professional in Human Resources by the Human Resources Certification Institute and a Senior Certified Professional by the Society of Human Resources.
Eric Campbell
Chief Financial Officer
Eric Campbell was named Chief Financial Officer for the Oswego Health system in September 2016. In this position he is responsible for the oversight of financial reporting, regulatory reporting, financial analysis, budget, materials management, revenue cycle and compliance. He initially joined Oswego Health as Oswego Hospital's Chief Financial Officer in December 2010.
Campbell is very involved in the community and currently serves on the Board of Directors for CenterState CEO and is a member of the Finance Committee for ConnextCare. He also coaches youth basketball for St. Paul's Leprechaun League and Oswego Youth Basketball Association.
Campbell graduated from George Mason University, is a certified public accountant and a member of Healthcare Financial Management Association. In the fall of 2015, he completed the Cornell University/Healthcare Association of New York (HANYS) Academy for Leadership Advancement in the fall of 2015.
Valerie Favata
Vice President & Chief Nursing Officer
Valerie Favata, who has over 27 years of nursing experience, serves as Oswego Hospital's Chief Nursing Officer. In this position she is responsible for approximately 400 staff members including clinical directors, nurses, nurse assistants and technicians, respiratory therapists, and social workers. She joined Oswego Health in 2008 as Associate Administrator of Nursing and was named Chief Nursing Officer in 2011.
Favata serves as the secretary of the Central New York Organization of Nurse Executives & Leaders (CNYONEL) and is a member of both the state (NYONEL) and national organizations (AONE). In addition, she is president of the Oswego Health Homecare Board of Managers and serves as secretary of the Farnham Board of Directors.
She earned her Bachelor of Science in Nursing from Florida International University and her Master of Science degree from New School University in health services management. In 2018 Favata was presented with the Leadership Award from the New York State Organization of Nurse Executives & Leaders.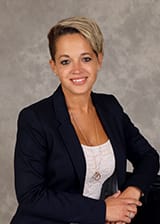 Jamie Leszczynski
Senior Director of Communications

Jamie Leszczynski who has over 15 years of experience leading marketing and communication strategies for organizations across New York State, joined Oswego Health in 2019 as Senior Director of Communications. In this role she is responsible for working alongside senior leadership to develop, implement and evaluate the integrated strategic communication plan to advance the organization's identity and broaden awareness of its programs, priorities and accomplishments. In addition, Leszczynski serves as the public information officer and manages all public relations activities for the entire health system.
Leszczynski is well rooted in the community and for almost a decade has chaired the SAVE Central NY Charter (Suicide Awareness Voices of Education) to raise awareness surrounding mental health.
Leszczynski graduated from Oswego State University with a Bachelor of Science degree in Marketing in 2004. At the age of 25 she received Leadership Oswego County's 40 Under 40 award and then was recognized again at the age of 32 by BizEventz for their 40 Under 40 in Onondaga County. Leszczynski is also a graduate of Leadership Greater Syracuse, Class of 2014.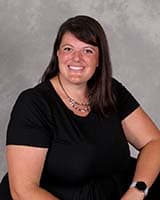 Kathryn Pagliaroli, MS, BSN, RN
Corporate Director of Integrated Healthcare
Kathryn Pagliaroli began her career at Oswego Health in 2001 as a Registered Nurse in the Intensive Care Unit and quickly advanced to Clinical Trainer in 2004, RN Case Manager in 2008, Patient Services/Staff Development Manager in 2011, Director of Quality Management in 2013, before becoming Director of Clinical Quality & Patient Safety in 2014.
In this newly created position at Oswego Health, Pagliaroli will provide executive leadership and guidance for care coordination across the healthcare system and operations. She will act as a liaison, in collaboration with senior leadership to develop and sustain a culture that supports access to care across all Oswego Health locations as well as its strategic partners.
Pagliaroli earned her Master of Science Management from Keuka College in 2009 and her Bachelor of Science in Nursing in 2001 from Roberts Wesleyan College. In 2019, Pagliaroli was selected for a leadership award from the New York Organization of Nurse Executives and Leaders and currently serves as Region President for Central New York Organization of Nurse Executives and Leaders.
Barry Ryle
Chief Information Officer
Barry Ryle is Oswego Health's Chief Information Officer, a position he has held since 2011. Ryle has 15+ years of experience in health care IT management in both the public and private sectors.
In this capacity, Ryle oversees all voice and data operations for the health system, from strategic planning and implementation to information security and system deployment.
Among his responsibilities is ensuring the 1,200+ staff members of Oswego Health possess the technology and skills necessary to accomplish our mission of providing accessible, quality care as efficiently and effectively as possible.
A 21-year U.S. Army veteran, Ryle has served in many capacities to include Rotor-Wing Pilot, Instructor Pilot, Company Commander and Information Management Officer, retiring in 2008 as a Major (O-4).
Ryle earned his Bachelor of Science degree from Excelsior College in Albany, his master's degree in Business Administration from SUNY Polytechnic Institute in Utica, and is currently pursuing a Master of Science degree from the SANS Technology Institute in North Bethesda, MD.
Jason Santiago
Chief Operating Officer, The Manor at Seneca Hill & Springside at Seneca Hill
Jason Santiago joined Oswego Health in August 2014 and is currently the Chief Operating Officer for both the Manor and Springside at Seneca Hill.
Santiago has extensive experience working in leadership positions at nursing homes and assisted-living facilities including previously serving as the Executive Director for Camillus Ridge Terrace.
Under his leadership as Chief Operating Officer for Seneca Hill Manor, our 120-bed skilled nursing facility and our Adult Day Program, The Manor has earned a five-star quality rating from the Centers for Medicare and Medicaid (CMS) and has become one of the higher star rated facilities in Central New York. In addition, as COO for Springside at Seneca Hill, a 57-unit premier retirement community, Santiago has worked diligently to achieve maximum occupancy as well as make significant renovations of the common area, apartments, and duplexes.
He currently serves as a member of the Fulton Sunrise Rotary Club civic organization. He is also very involved with LeadingAge NY, and serves not only as a board member but Chair for their diversity committee. Santiago also volunteers his time to serve as Vice President of the New York Association of Long-Term Care Administrators Association (NYALTCA).
Santiago earned his Bachelor of Science degree in Management Science Finance from Kean University and his Master of Public Administration in Health Care Administration from Mercy College.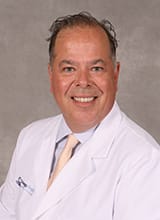 Micheal Stephens, MD, AAFP
Associate Chief Medical Officer
Micheal Stephens, F.Sc., MD, CCFP, AAFP brings over twenty years of experience to the position of Associate Chief Medical Officer for Oswego Health. Dr. Stephens began his medical career in 1997 in British Columbia and has clinical experience ranging from emergency medicine, family medicine, hospice care, assisted living and skilled nursing facility.
Along with his Oswego Health duties, Dr. Stephens also provides care to patients at Oswego Family Physicians, PC, an affiliate of Oswego Health, allowing him to keep current on health trends in the community at large.
Dr. Stephens earned his bachelor's degree from the University of Guelph and his Doctor of Medicine from the University of Western Ontario. He later completed his Degree of Family Medicine from University of British Columbia in 1997.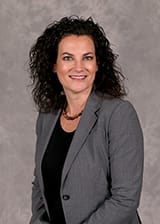 Kimberly Sullivan-Dec, MPH
Executive Director for Physician Care, PC
Kimberly Sullivan-Dec, MPH is the Executive Director for Physician Care, PC and has 20 years of healthcare administration and management experience working at various hospitals and medical practices throughout Central New York.
In her leadership role, Sullivan-Dec supports the development of strong physician partnerships that lead to positive organizational culture and continuous clinical improvements. This includes direct oversight and leadership of primary care and specialty practice operations as well as playing an integral role in the recruitment and retention of all providers and staff.
Along with her work responsibilities, she is involved with the American College of Healthcare Executives and the Medical Group Management Association.
Sullivan-Dec earned her Bachelor of Arts in Sociology with a Minor in Business Administration from the State University of New York at Albany and her Master of Public Health degree from the University of Rochester, School of Medicine and Dentistry.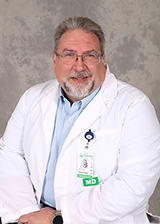 Duane F. Tull, MD, FACS
Chief Medical Officer and President of Physician Care, PC
Duane Tull has been with Oswego Health since 2018 and is currently the health system's Chief Medical Officer. With over twenty years of surgical experience, Dr. Tull is one of the general surgeons at Surgical Associates, based in Seneca Hill Health Services Center.
In addition to serving as the Chief Medical Officer, Dr. Tull is also the President of Physician Care PC which is a multi-specialty medical group offering the community accessible, high quality medical care. Physician Care PC consists of Primary Care, Medical Specialists and Surgical Specialists who maintain an affiliation and presence with Oswego Hospital.
Dr. Tull earned his bachelor's degree from Hampden-Sydney College and his Medical Doctorate from Eastern Virginia Medical School. He then completed both his general surgical internship and residency at the Christiana Care Health System in Wilmington, Delaware.